Welcome to Pinnacle Construction – Your Tuscaloosa Roofing Pros!
Tuscaloosa Roofing Pros
We have a team that's dedicated to providing you the perfect roof for any situation. We pride ourselves on our workmanship and the quality of materials used on our jobs. We've been so busy making our customers happy for the last several years that we haven't put a lot of energy into advertising, social media, or having a good website that tells our story. But all that is about to change. We are growing and expanding all the time and this website is just one of the ways that we can connect with people who are looking for a Tuscaloosa roofer they can TRUST.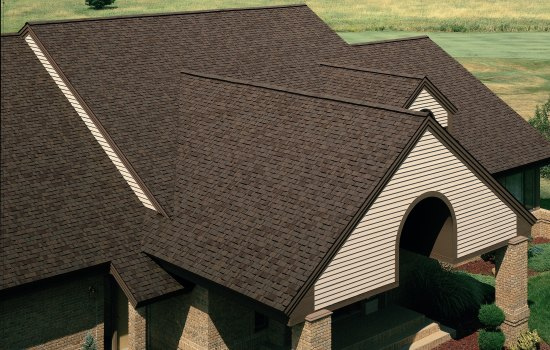 Trust is Important to Us
Tuscaloosa Roofing Pros have a long list of happy clients who put their trust in us. We do not take that for granted. We work hard and we know that our reputation is our foundation, our future, and our hallmark. At Pinnacle Construction, we are serious about trust. Making you happy is our main goal and we'd love to have the opportunity to show you what we can do. There's no doubt that the roof of a building, be it residential, commercial, or industrial, is very important for it's survival. The roof allows all the other parts of a building to exist. Without protection from rain and wind, the walls, electrical system, flooring, and everything else in the building would be destroyed.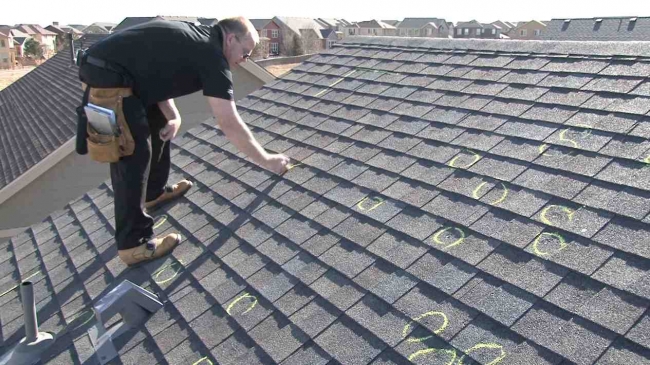 Inspections Can Save You Money!
There are many factors to consider when deciding on the materials used in your roof and how they are to be applied. If any of these factors are skipped, or done improperly, you WILL have big problems later. Water leakage starts slow and can cause damage which sometimes isn't noticed until rot, mold, and structural weakness occurs. It's important to have a Tuscaloosa Roofing Pro inspect your roof on a regular basis. We know what to look for and where the weak spots are probably going to be. Catching problems before several years have gone by will save you money in the long run.
We would be glad to inspect your roof and give you an honest evaluation of it. Just give us a call at 205-310-4741.
WE DO SIDING & GUTTER INSTALLATION!
Need gutters installed. We have you covered. We are also experts at installing home siding. Give us a call today and get a free evaluation.
We cover what matters!
A Tuscaloosa Roofing Contractor that Delivers ON TIME
INDUSTRIAL ROOFING
We are qualified and prepared to handle the roofing needs of local industrial corporations. We'll go over your project and prepare an estimate that is sure to make you smile. You can trust us to provide excellent service and attention to detail.
RESIDENTIAL ROOFING
Complement your home's architecture by adding a striking new dimension to your roof with our versatile line of shingle options. Modern shingles replicate the beautiful natural aesthetics of wood shakes and are designed to impress.
COMMERCIAL ROOFING
We are professional Tuscaloosa roofing contractors specializing in commercial, residential and industrial roofing serving Tuscaloosa County and surrounding areas. We are committed to your satisfaction and have a record for excellent on-time performance.
NEED HELP WITH INSURANCE?
We are very comfortable dealing with insurance companies concerning property damage. We would be glad to handle your claim for you or walk you through the process that we're so familiar with - ask us about this. Most home owners don't know that insurance companies would rather put a new roof on your house, if there's been hail or storm damage, rather than doing major construction work later because of damage from a leaking roof.
Satisfied Customer Comments

Project: Install or Replace an Asphalt Shingle Roof

They are honest... finished job on time... i would do business with them again.
Review by Tareque K. - Tuscaloosa, AL


Project: Install or Replace an Asphalt Shingle Roof

The whole experience was good from the beginning. It was done in a timely manner. I was impressed with how Kris took care of everything, including the insurance.
Review by Janice M. in Bankston, AL

Janice M.

Bankston, AL

Project: Install or Replace an Asphalt Shingle Roof

Kris and Steve were great. Once you contract with them they work fast. They will keep you informed of the process and answer any questions or concerns you may have. They have an experienced crew that had a new roof on my house in 2 days. They will clean-up and make sure property is in the same condition as it was before job. Steve and Kris are professionals and work with the highest quality materials and I now have one good looking roof.
eview by Richard G. in Tuscaloosa, AL

Project: Install or Replace an Asphalt Shingle Roof

This experience really was a good one. I usually hate having to call for any kind of service because I am always worried about being taken advantage of or not fully understanding what is taking place. Defiantly a company that I would recommend again and again. The call was answered within minutes of me finding them and they have been noting but professional. So glad I deiced to use Angie's list.
Review by Kelda C. in Tuscaloosa, AL

CALL YOUR TUSCALOOSA ROOFING PROS TODAY AT 205-310-4741
If we accept an insurance job and you don't get the money, WE'LL COVER THE COST ourselves! That's our "No Worry" policy. You can rest assured that everything is taken care of. We will do all the footwork, from the estimate to the the final nail in your roof! We have you covered.
VISIT OUR CONTACT PAGE